others Wine Box
Wine Box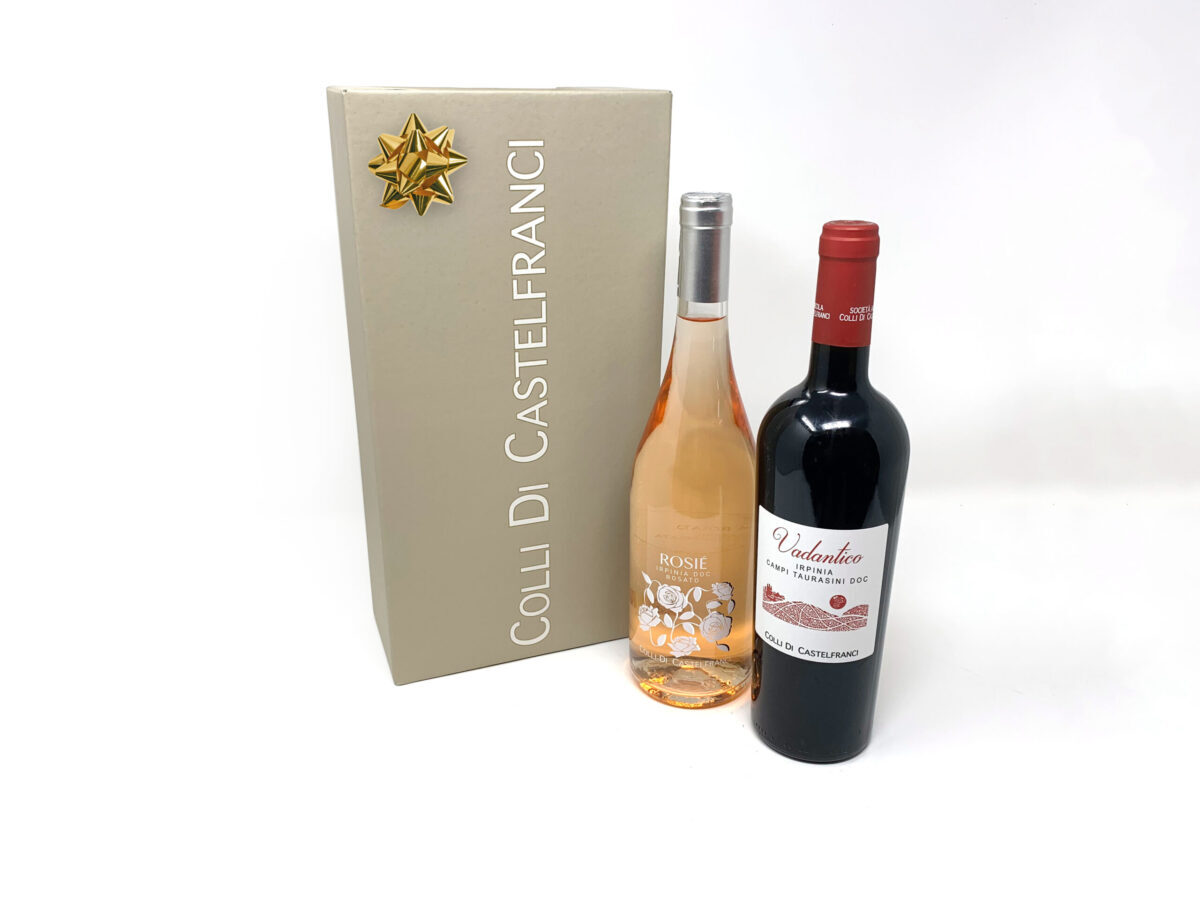 Make a gift of Italian wine excellence.
Discover our best selection Wines for Christmas with the limited. edition Wine Box
A timeless gift that will allow you to taste the Wines from the magical Irpinia.
Inside the Wine Box, you will find a selection of refined wines where traditional methods and current procedures are combined.
Special taste like Vadantico, Campi Taurasini DOC, a full-bodied, ruby red wine with notes of red berries and spices; the defined, pleasant taste of Iris, Irpinia Falanghina DOC, a still white wine made from Falanghina grapes; the delicate aroma of Rosie, Irpinia Rosato DOC with its hints of coral.
Buy the Wine Box at a special price.
Wine Box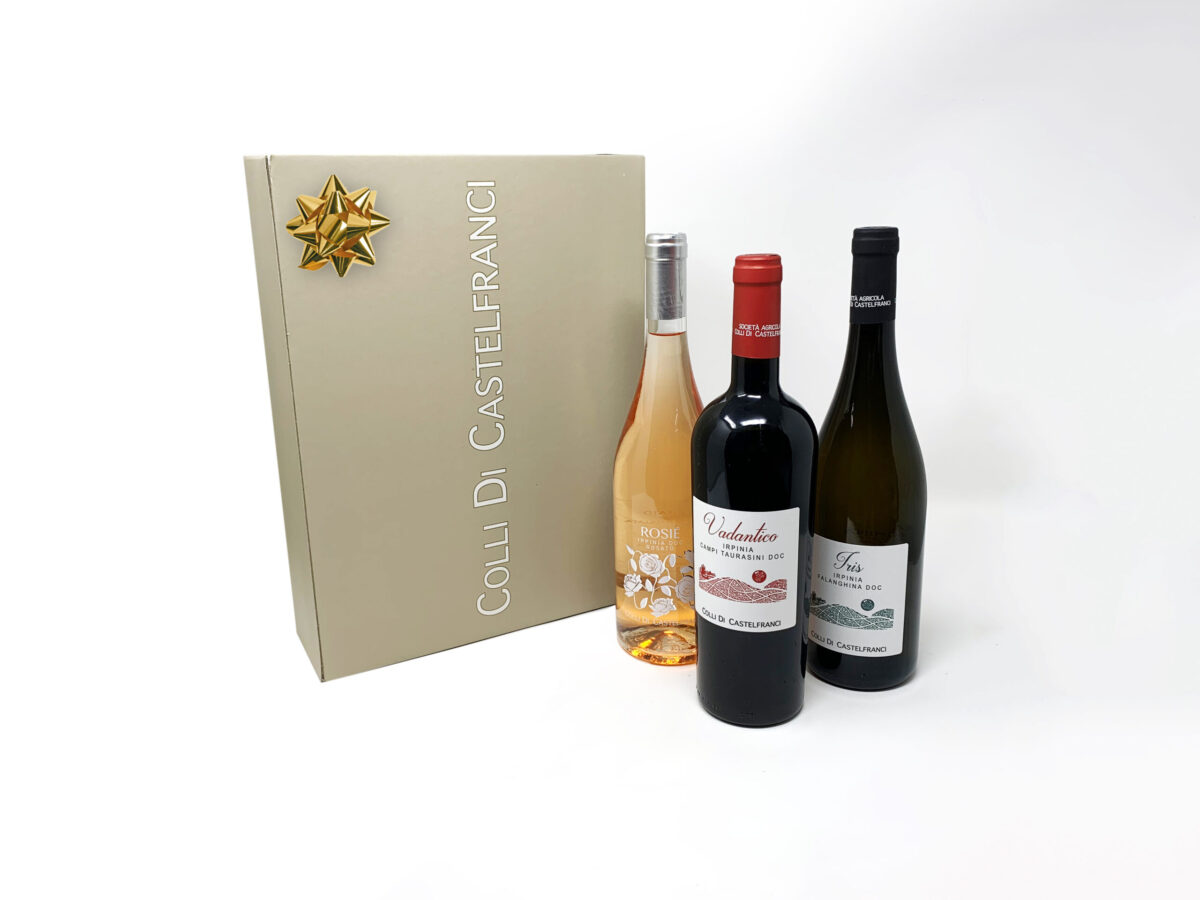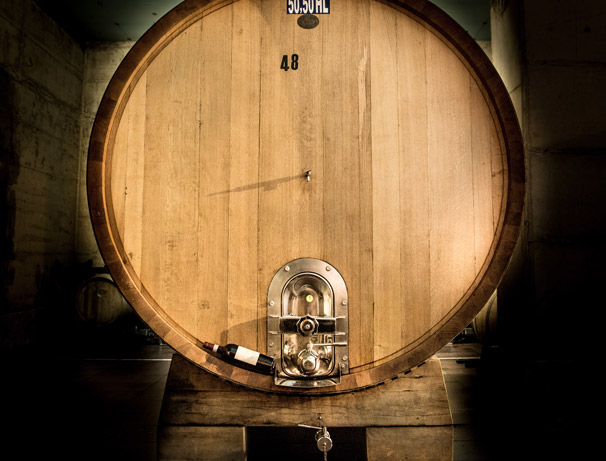 A timeless gift with which you can taste the wines of magical Irpinia.